This is the fifteenth edition of my New Regular series, which has the sole purpose of helping small business owners emerge into the post-pandemic economy successfully and happy. Normal is now as relevant as an employee-of-the-month parking space during the shutdown.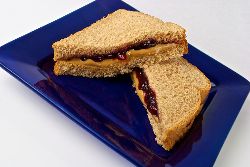 In any other year, my column this week would be about the national holiday which for at least 126 years has provided America's workers with a paid day off on the first Monday of September. Also noted would be that half of those Labor Day celebrants – over 70 million – would be paid to not work by America's 6.5 million small business employers.
But this year, in the throes of a coronavirus pandemic threatening our lives and the economic shutdown attacking our livelihoods, the Labor Day needle registers low on the concern-o-meter. Instead, my thoughts keep coming back to something emphasized earlier in this series: Perspective. Part of the New Regular is keeping what's happening to us this year in perspective. With that in mind, I'd like to tell you a couple of stories.