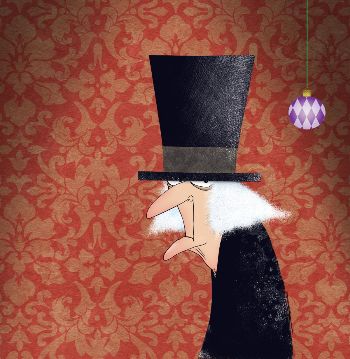 This is Jim's traditional Christmas column.
Some say I'm a scrooge. They might be right.
The following exhibits (excuses) are placed into evidence in my defense of this indictment:
A. The early part of my career was spent in retail. Retailers know what that job does to your holiday spirit. There's a survivor syndrome for everything else, why not one for retail survivors? Let's call it RPTHSS: Retail Post-Traumatic Holiday Shock Syndrome.