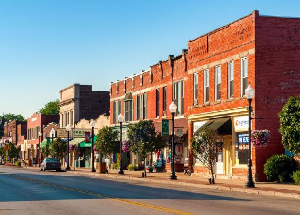 This is the 20th edition of my New Regular series that focuses on the macro and microelements of small business success in the post-coronavirus economy. "Normal" is a term used by those who haven't made a pandemic payroll.
Fear and greed. Individually, they represent two of the purest primal emotions of modern humans. The headwaters of both spring from the emotion-dwelling part of the brain called the amygdala.
When used together, it's appropriate that fear is first because it represents a primitively instinctive and less reasoned response. When an unexpected blast occurs, we duck first and determine the caliber of the cannon later. A very primitive emotion.
Unlike fear, as an emotion, greed is a wholly-owned human franchise. When people progressed to produce more than was needed for survival, the luxury of greed was born. Greed is a modern human emotion.
But as different as these two emotions are, humans have leveraged them in tandem for 10,000 years to form the paradoxical pendulum that created and continues to power one of the most important human creations: the marketplace.