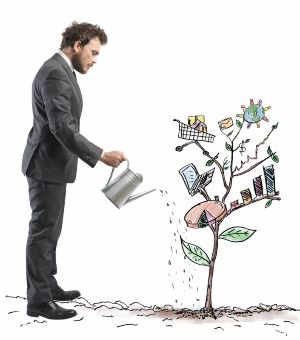 This is the 22nd edition of my New Regular series, which is devoted to helping your business survive the rest of 2020 and grow in 2021. Normal was last seen looking for hanging chads in Palm Beach County, Florida.
One of the greatest professional accomplishments is to start a business and grow it successfully. And just now, emerging from the pandemic punch-down, millions of pathologically optimistic small business owners are doing their best to transition from survival mode to growth.
But we all know the post-pandemic marketplace will impact growth differently than ever before. Indeed, many coronavirus veterans are watching their business models being reset in front of their eyes.
Meanwhile, millions more Americans have responded to being unemployed by morphing into that exciting entrepreneurial quark – a startup. And it's part of my tough-love act to point out that members of this group likely have no concept of what it takes to grow a business.