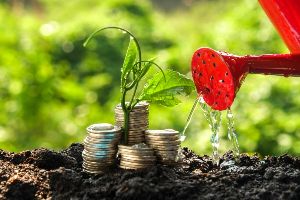 The redwood is arguably America's greatest and most famous tree.
Two of the three species of this prehistoric survivor – the slightly taller coastal redwood (Sequoia sempervirens) and the thicker sequoia redwood (Sequoiadendron giganteum) – are so well known they're often referred to as "The Big Tree." And for good reason: both can top out at over 300 feet.
But what about that third one? You know – the diminutive Metasequoia glyptostroboides. This baby, aka "dawn" redwood, aka "amberglow," is small enough that you can buy one, plant it in your yard, and watch it shoot up to 10% of the scale of its giant cousins.
So, how does an amberglow know it isn't a sequoia – to stop growing at 30 feet? As with every living thing in nature, including humans, it's in the genes. When that first drop of water wakes up the amberglow seed kernel and break out of the husk, its genetic code is already at work to make you confident that you can plant them about 20 feet apart.
What if entrepreneurs could shop for a genetically pre-sized business? On that rainy, predawn June morning in 1896 Detroit, when a young Edison Illuminating Company engineer steered his "quadricycle" onto Bagley Street for the shakedown drive, Henry had no idea how big Ford Motor Company would become. Because a small business – Enterprisus incrementum indeterminus – doesn't have a genetic code. And that's good news and bad.