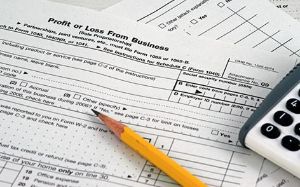 During the 2020 presidential campaign, Joe Biden regularly promised to raise taxes. Here are quotes candidate Biden made between his convention acceptance speech and election day on how and why he would raise taxes if he became president.
"I will raise taxes for anybody making over $400,000," Biden said. "It's about time the very wealthy should pay a fair share … corporations should pay a fair share."
He continued, "It's smart to tax businesses … making excessive amounts of money … and paying no taxes."
And when asked about taxing small businesses and individuals, without any sense of shame for being so obtuse about the sector representing half of the U.S. economy and signing the front of 100 million paychecks, Biden said: "No one would have a tax increase who earns less than $400,000 annually."
When Joe Biden made those promises last year, small business owners believed him. Three days before the election, our November 3, 2020 survey of Main Street operators revealed more than three-fourths of our respondents were not going to vote for Biden. And now, barely two months into his first term, the new president is making plans to make good on his "tax the rich" promise.
But there's a giant defect in Biden's plan: His metric for where to start taxing the very wealthy and corporations lands hard on small business families.