This is the thirteenth edition of my New Regular series (nope – not superstitious), which is dedicated to helping small business owners stick their finger in the eye of the coronavirus. Normal has assumed the stage name "Abnormal" and is now touring in a traveling freakshow across the Australian Outback.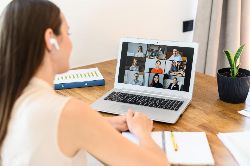 When you think about it, there's not much new about change in the past 5,000 years, just variations on old themes. Electrification is lightning in a bottle and your PC or Apple Watch are battery powered Antikythera Mechanisms (circa 2100 BCE). But there is one thing new about change: its velocity. Change is happening faster.
As analog has been supplanted by digital, we've witnessed an unprecedented compression of time between model generations, from hardware to software to associated behaviors and practices. And out here on Main street, that velocity – not the change – is what's taking our breath away. Now, let's apply that truth to both the coronavirus pandemic and our response to it.