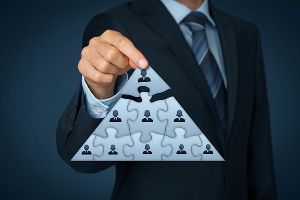 Paradox: when two associated things – words, traits, situations, etc. – seem illogical and/or contradictory, but may, in fact, be true, compatible, or justified. Examples: "You have to spend money to make money" or "less is more." Here's a digital transformation example: "Using artificial intelligence to get closer to customers."
Contemplating the paradox is fascinating, but never more so than how paradoxical humans are. Consider these human paradoxes:
Your intense personality can seem aggressive, but the other side of your paradox is an outgoing nature with a handy sense of urgency.
You've been called a workaholic, but the rest of the story is that others benefit from the fruits of your labor.
You may seem unorganized, but your creative paradox sees order in clutter.
We humans are at once a sweet and sour but always spicy Brunswick stew of paradoxes. But most of us don't spend a lot of time thinking about it because paradox sounds negative and we don't like dwelling on our negatives – just the good stuff. And there's the rub.