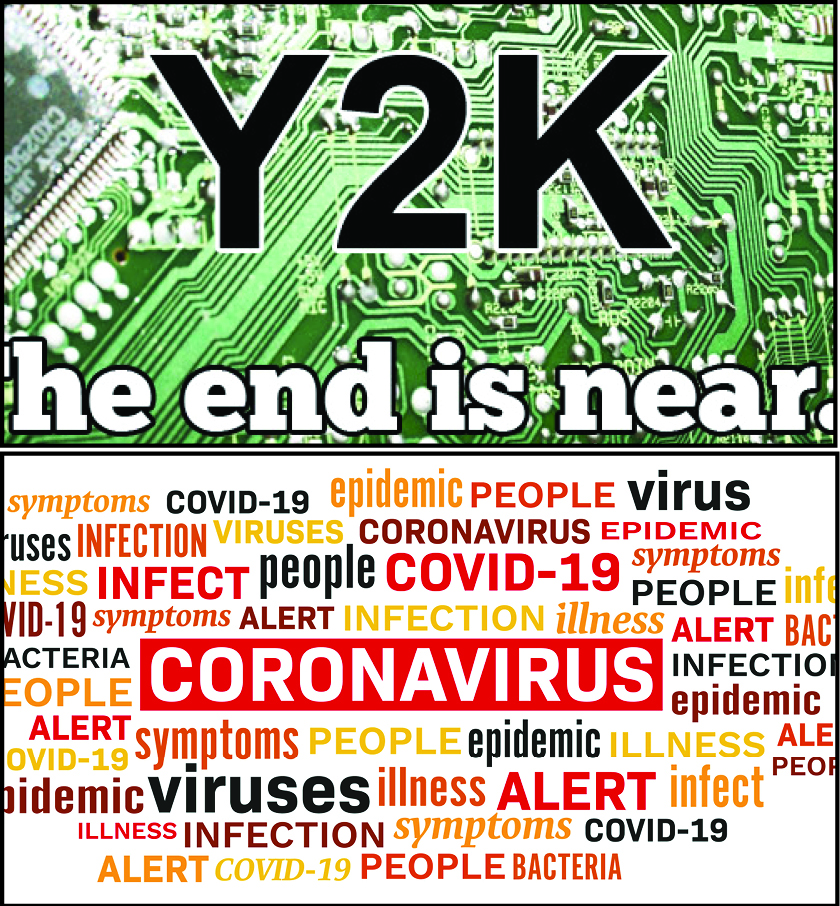 Perspective: The capacity to view things in terms of their true and relative importance.
Four stock market crashes, seven recessions, three wars, three pandemics, one global financial collapse, one Y2K – and 9-11. This scary list identifies the varied major crises which have taken place during my long career. In the aggregate, they've ground a perspective lens through which I view momentous moments, like the pandemic of COVID-19 disease caused by the novel coronavirus.
Of all the things on my list, we're likely to agree that the two most frightening and destructive are the 9-11 attacks and the 2008 financial crisis. But you might be surprised to learn that the challenge providing me with the best perspective on the coronavirus pandemic is the Y2K event. Not for what happened, but because of what didn't happen.