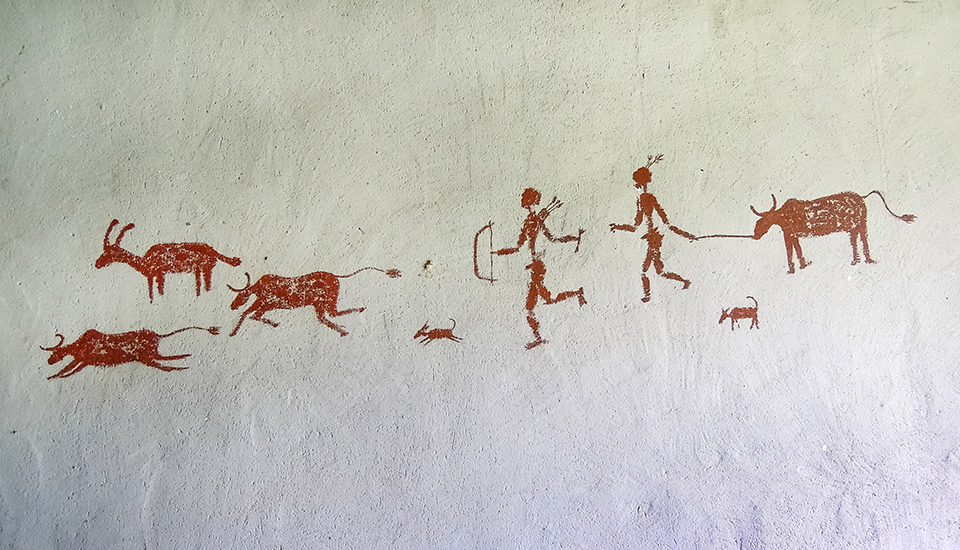 Cogito ergo sum. French philosopher Rene Descartes proposed this idea in 1637, which translates to "I think, therefore I am." Certainly, the power of abstract thought is what separates humans from other animals.
Anthropologists now believe Homo sapiens succeeded, unlike other members of the genus Homo, Neanderthals, and Cro-Magnon for example, because their (our) brains had a greater capacity for speech and language. Today Descartes might modify his philosophy to "I think and speak, therefore I am."
In Wealth of Nations, Adam Smith proposed the written word as one of the three great human inventions; the other two are money and mathematics. But long before humans were writing we were telling stories. And these stories – told, memorized, and retold over millennia – became the headwaters of human development. And here in the third decade of the 21st century, humans still love to tell stories almost as much as we love to listen to them.
Another thing that's older than writing is the marketplace. Long before Madison Avenue ad copy, merchants were verbalizing the value and benefits of their wares. Clearly, early business storytelling was the origin of modern selling skills.  [Continue Reading]