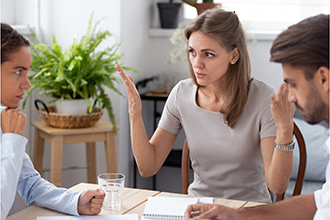 One of the markers of American culture is the "sticker" on the window of a new car. This document reveals to shoppers a listing of standard equipment and options, plus, of course, the manufacturer's suggested retail price, or MSRP.
But what if someone is shopping for an entrepreneur to work for? That may sound silly, but prospective employees increasingly do it all the time out here on Main Street. Yes, the money comes into play. But these days, it's the list of "equipment."
A prospective team member would be justified in expecting the list of entrepreneurial standard equipment to include characteristics like courage, creativity, perseverance, and adaptability. Innovative, creative, and visionary are other important line items. One of the newer expectations increasingly prominent here in the third decade of the 21st century is values. What are the values of this prospective entrepreneur/founder/employer? What do this business and its founder stand for?
But there's one trait that's historically not itemized on an entrepreneur's standard equipment list: [Continue Reading]