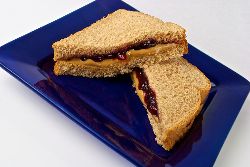 For most of my half-century-plus career, I have consulted with small business owners about their current situation and future plans. Alas, the reality of operating on Main Street is that often the issue on the table could take them down. In fact, the circumstances might be so desperate and the prognosis so dire that the person upon whom the business's buck stopped – or crashed – might be close to being unable to function.
During one such session, sitting in front of a client who looked like he was about to be eaten by an alligator, and having experienced a similar state of affairs myself in the past, I called upon what I'd learned about perspective and what really matters in life with this question: "How're your children?"
"What the … ?!" he exclaimed incredulously and not a little irritated.
When I repeated the question more slowly, his next response was delivered with a level stare: "They're fine. My business is going down the tube and you're asking me about my kids?[Continue Reading]