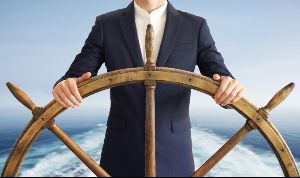 For centuries, prolonged service at sea resulted in ancient mariners contracting a malady called scurvy. Those so afflicted bruised easily, had joint pain, gum disease, tooth loss – you get the picture.
By the 18th-century, researchers discovered that eating citrus fruit, like lemons and limes, would prevent scurvy. Of course, you already know the active ingredient in this "remedy" is vitamin C, found in the ascorbic acid delivered by eating those fruits. But I betcha didn't know ascorbic is Latin for "no scurvy."
An unfortunate reality that small business mariners experience on their marketplace voyage is a condition I've named professional scurvy. This malady doesn't cause your teeth to fall out, but it does produce symptoms like high levels of negative energy, low levels of performance, and an easily bruised ego resulting in an unfortunately high rate of professional shipwrecks.
The good news is, similar to the clinical kind, professional scurvy can be cured with a supplement I call Professional Vitamin C. You shouldn't be surprised to learn that I've identified four of these. And you should be pleased to learn that, like limes and lemons, these marketplace nutrients are low-hanging fruit. Here are the four Professional Vitamin Cs, followed by a bonus nutrient.