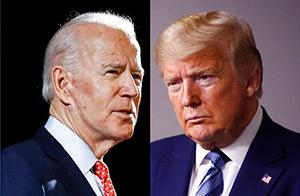 As a leading voice for the small business sector, part of my advocacy is to track and report on public policy that impacts the Main Street economy. In that role, I vociferously support those issues that benefit small business and pugnaciously oppose those that don't, regardless of political party paternity.
Since 1997, I've stuck my finger in the eye of Presidents and Congresses of both parties for policies that hurt – or didn't do enough to help – the heroes who create half of the U.S. GDP and sign half of the paychecks that support over 100 million Americans.
Prior to every presidential race since 2000, I've compared the policies and performance of the two major party presidential candidates based on the top concerns that keep small business owners up at night. This is the first of a two-part series on my 2020 analysis of seven issues that currently find their way to the top of every small business survey. Part I covers the economy, taxes, and regulations. Part II will cover healthcare, entrepreneurship, energy, and the pandemic.