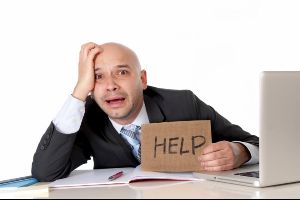 On August 8, 2020, the unprecedented Paycheck Protection Program closed, even though there was over $130 billion of unused funds.
This money was appropriated specifically to help small businesses that were struggling to survive through no fault of their own, but rather due to the one-two punch of an unprecedented pandemic and unprecedented political shutdowns. Since that date, the ugliest and most shameless display of partisan politics has been afoot, with Main Street operators being used as the football.
For decades, we've observed that compared to how Wall Street is treated, Washington regards America's Main Street businesses like stepchildren of a lesser god. Even more shameful is how they invoke our contribution – "Small businesses are the backbone of the economy" – when it suits their reelection pandering.
If saving small businesses were truly Congress's priority, it would have been fall-off-a-log easy to extend the August 8 date to apply for PPP almost indefinitely. Or Congress could have delivered the new PPP2 package in September. Or October. Or November. Or before Christmas.
Perhaps you note a tone in my "voice." It's because the first PPP2 funds deposited into a small business bank account probably won't happen before the third week of January. That will be at least 166 days late. Meanwhile, small businesses are failing every day. Tens-of-thousands.
Remember what I said in this space 281 days ago: When a small business collapses a family collapses. Between the political shutdowns and intermittent and late financial help, tens of thousands of small business families have collapsed. Where are the "Small Business Families Matter" placards?
If you run – or ran – a small business, it shouldn't be too difficult to find out whether your Representative and Senators have been part of the solution or the problem. And armed with the information about who behaved with urgency on financial assistance and who played politics, you'll know what to do on the next election day.
The reason Washington has so little regard for the small business sector is that politically speaking, we're less organized than a box of macaroni. The small business sector really is the backbone of the American economy, but we must aggregate and extend our leadership leverage beyond the four walls of our businesses.
There are 100 million small business decision-makers in America. Think of the possibilities if we coalesced that influence around a common theme as simple as this question: "Does this (law, tax, regulation, trade policy, etc.) help or hurt my small business?"
Going forward, we must ask every elected representative – local, state, federal – this question and tell them we'll be holding them accountable when they seek reelection. More than ever before, let's worship at the throne of results, not a political party.
Finally, besides our business and family reasons for getting organized, there is a bigger picture, and it can be our mission statement:
"What's good for a small business is good for America, and what's good for America is good for the world." I believe that. What do you think?